Here's the text of the Clear Channel apology letter:
We would like to apologize for remarks made on KTBZ that has caused distress to people in the Houston Transgender Community. We addressed the insensitivity of both content presented on air with our staff and the manner in which we responded to concerned members in the community. No offense was intended.

Cristan, we want to thank you and members of your organization for reaching out and enlightening us to foster a greater respect for the Transgender and GLBT Community.

Marc Sherman
FM Operations Manager
Clear Channel Houston
Once I get a signed hard copy of the letter next week, I'll make sure that it's posted.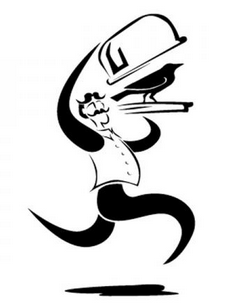 Here's a recording of the conversation between Marc Sherman and I:
After exchanging a number of emails, Marc and I had this conversation. As is my practice, when I'm dealing with a company or organization that has had some problematic behavior, I will sometimes record the call and post the recordings because I think you are the best judge of someone's response because these recording represent their non-staged response.
My feeling is that Clear Channel ate some crow; I feel that they won't be engaging in this type of behavior again. I believe that Clear Channel only responded because many of YOU chose to write in and make your feelings known. Remember, together we can do just about anything!
Here's what lead to this conversation:
http://www.cristanwilliams.com/b/2011/08/25/94-5-the-buzz-anti-trans-rants/
PS:
Thank you Kimberly for trying to engage the Buzz and for bringing their problematic behavior to everyone's attention! That's the way change happens!