Would you be surprised to learn that a wildly popular front group TERF attorney, Cathy Brennan runs is fake?
The group, Organizing for Women's Liberation (OWL) claims to have received well over 100,000 FaceBook likes and is the more palatable face of Cathy Brennan's hate group. OWL mixes anti-trans messaging in with news reports chronicling rape and brutality against women, thereby linking "trans" to real violence against women.
The reality is that OWL is a fake group whose "like" numbers are purchased in bulk: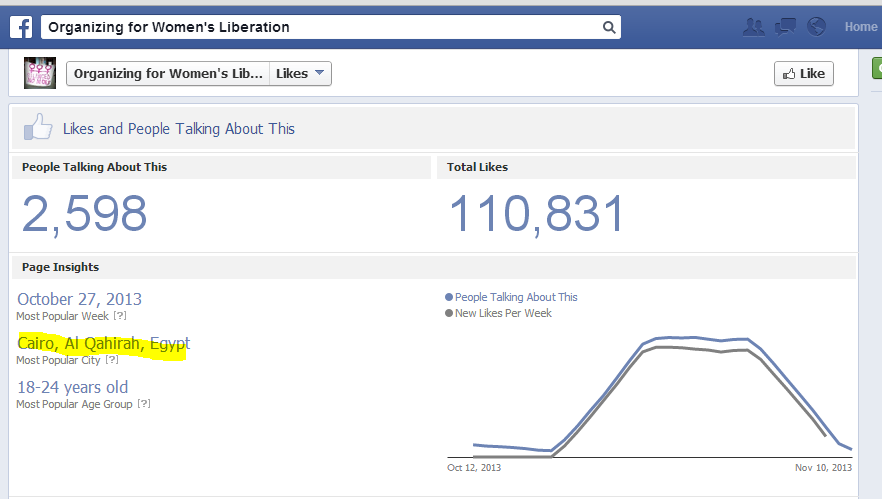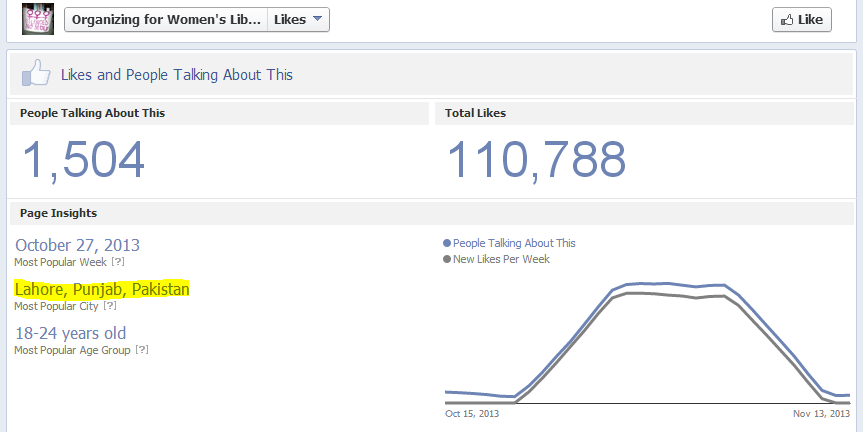 The #1 reason for not buying fake likes is that it's super easy to spot if you know what you're looking for. Consider #1 of the 4 Momentous Reasons to NOT Buy Facebook Fans post:

A quick google search reveals that it's not exactly cheap to make an irrelevant FaceBook page appear to be relevant. From what I can tell, it costs over $100 to buy just 10K  FaceBook "likes."

Above: from the Organizing for Women's Liberation site whose tagline is, "Putting women first."
Obviously the idea of people liking Brennan's version of feminism is important to her and if she can't find actual people to listen to her, she seems content to appeal to an audience of sockpuppets. Unless Cathy Brennan is prepared to claim that Cairo, Egypt and Lahore, Pakistan is the epicenter of the RadFem world, she might want to explain why she feels it important to post several times an hour to a predominantly fake audience.
While it might be fun to snicker at what might appear to be a pathetic attempt to invent friends, I don't think that's what Brennan is doing here. My experience with Brennan suggests that she does things with a strategy in mind. Brennan and her hate group already enjoys influence in fringe feminist discourse. I therefore view this as her attempt to gain a more substantial foothold in mainstream feminism. Most people would not think to fact check her organization's claim of having more than 100k feminists listening to her. What access might Brennan gain to mainstream feminist discourse if people wrongly believe that she has 100k, 500k or even a million feminists listening to her? If Brennan's group owns a feminist brand that appears to have significant feminist approval – even with the anti-trans messaging – it would certainly provide the hate group false credibility and influence.
---
Anti-gay marriage group gets surge in Facebook likes … from Thailand
---
[column size="one-half"]
Tip this TransAdvocate!
Writers for the TransAdvocate work hard to bring you news and commentary. If you found this article meaningful, let the author know that you appreciate the work they do with a tip!
[/column] [column size="one-half" last="true"]
[/column]